Hidden Potential: The Science of Achieving Greater Things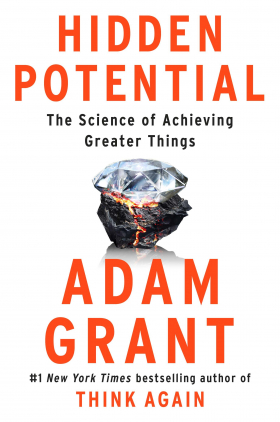 R 320.00
R 370.00
SAVE R 50.00
Hidden Potential: The Science of Achieving Greater Things
Estimated Dispatch Date:
14 Dec 2023
Hidden Potential: The Science of Achieving Greater Things
Share:
Description
We live in a world that's obsessed with talent. We celebrate gifted students in school, natural athletes in sports, and child prodigies in music. But admiring people who start out with innate advantages leads us to overlook the distances we ourselves can travel. We can all improve at improving. And when opportunity doesn't knock, there are ways to build a door. Hidden Potential offers a new framework for raising aspirations and exceeding expectations. Adam Grant weaves together groundbreaking evidence, surprising insights, and vivid story­telling that takes us from the classroom to the boardroom, the playground to the Olympics, and underground to outer space. He shows that progress depends less on how hard you work than how well you learn. Growth is not about the genius you possess – it's about the character you develop. Grant explores how to build the character skills and motivational structures to realize our own potential, and how to design systems that create opportunities for those who have been underrated and overlooked. This book reveals how anyone can rise to achieve greater things. The true measure of your potential is not the height of the peak you've reached, but how far you've climbed to get there.
Product Information
ISBN13 (SKU)
9780753560051
Title
Hidden Potential: The Science of Achieving Greater Things
Publisher
Penguin Random House SA
Country of Publication
United Kingdom
Related Products
This product has no related products.